The media has been full of information stating that Trump was being wiretapped. Here's a great tweet from Hillary Clinton on this very subject.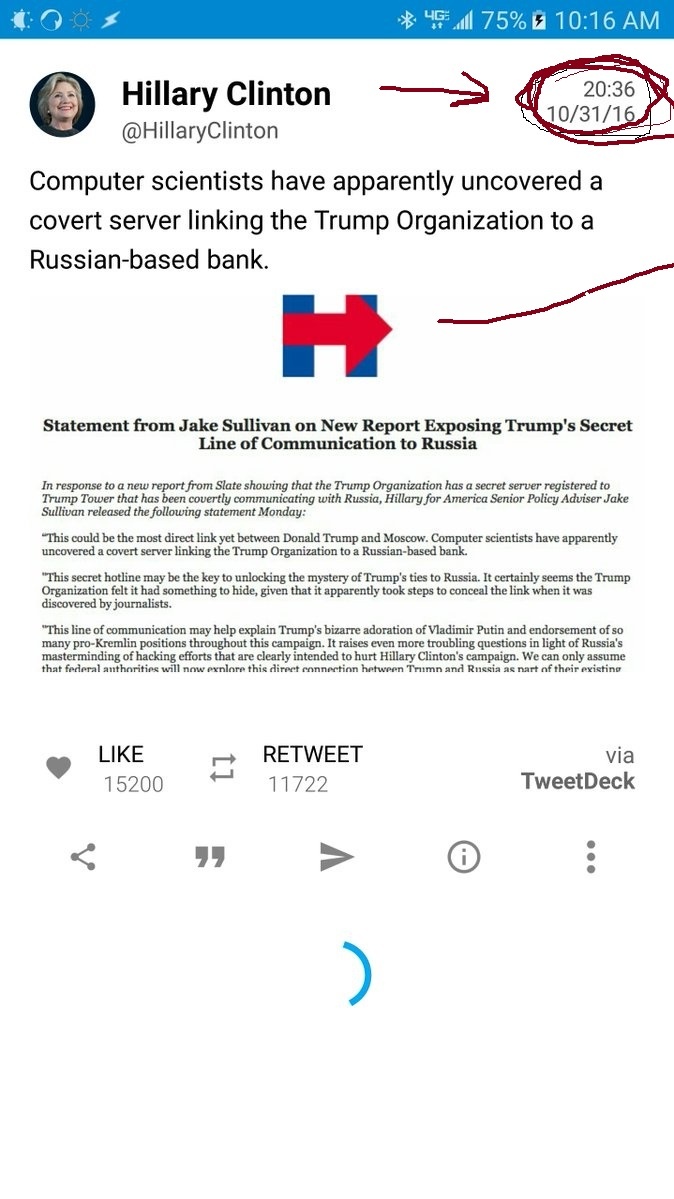 And who would those "computer scientists be? Why, nobody else but our friend at the NSA working on behalf of the Obama Justice Department.
I think that the former AG and her Deputy, Sally Yates, went through the NSA in terms of the FISA request. Comey is telling us the truth that neither he nor the FBI was involved with any of it. I think when Michael Rogers met with our President on November 18th, he was there to inform the President Elect that he and the folks at the NSA were responsible for all types of surveillance on him. He decided to come clean and let the President know that he had absolutely no choice because the AG through the President (Obama) wanted this. I think President Trump thanked him for the info and asked him to remain quiet about it.
Today the media are denying their previous accusations. That's what happens when you have partisans instead of truth seekers in the press.