Veterans Storm Memorials...
Remove Barricades, Bring to White House...
Police in riot gear...
Tear down these walls," the crowd chanted. Protesters also sang "God bless America" and other patriotic songs as they entered the memorial plaza.
Veterans Remove Barricades from Memorials and Bring Them to White House



The memorial has become a political symbol in the bitter fight between Democrats and Republicans over who is at fault since the shutdown began. Earlier rallies have focused on allowing access for World War II veterans visiting from across the country with the Honor Flight Network.




Sunday's rally was more political. A protest by truckers converged with a rally by a group called the Million Vet March at the World War II Memorial. Participants cut the links between metal barriers at the National Park Service site and pushed them aside.




Later some protesters carried barricades to the White House and rallied outside the gates, confronting police in riot gear. Protesters carried one sign reading "Impeach Obama."
Remember the Tea Party rallies? This is bringing it to Obama's door.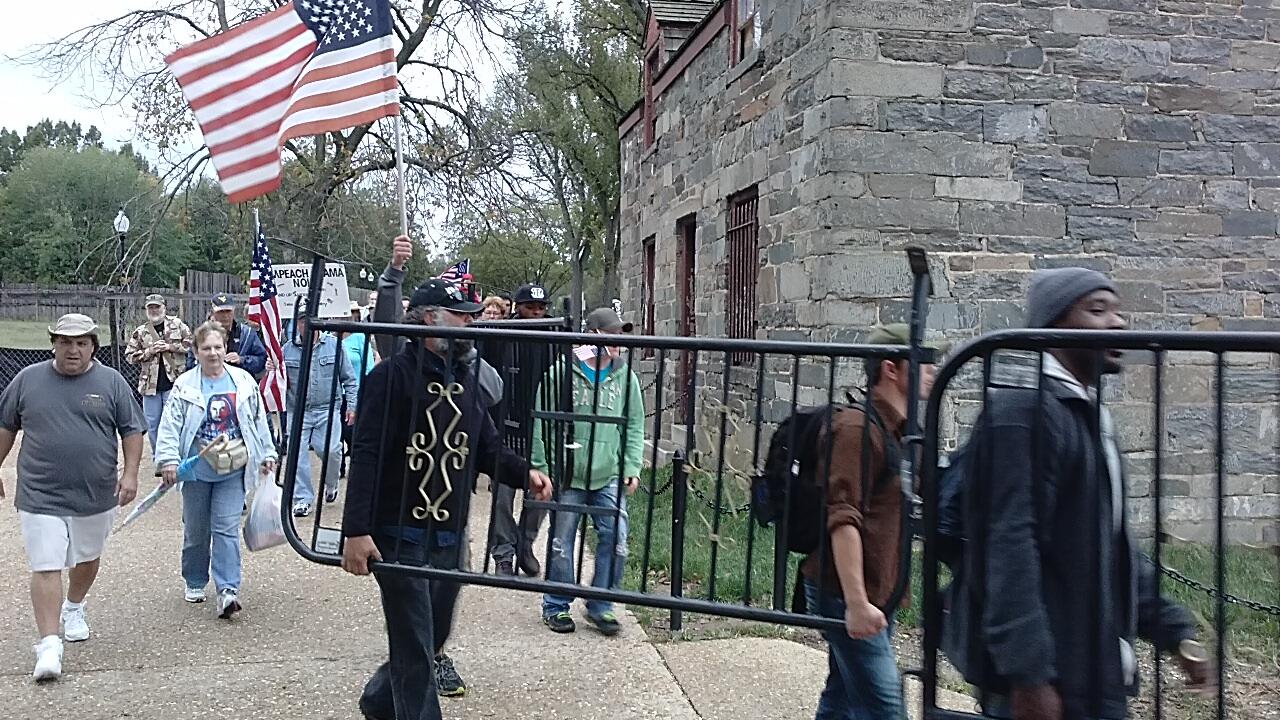 Will police fire on civilians not obeying orders?